Barcode generator software creates barcode labels with support to major Linear and 2D barcode font standards. Software allows user to generate customized labels with advance barcode designing view facility. Barcode label software generates bulk numbers of barcodes that are easily readable and printable by commonly used barcode scanners and printers.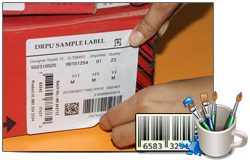 Barcode Generator - Corporate Edition
Available at : $79
Barcode Generator - Corporate Edition is designed to generate bulk number of barcode labels, tags, stickers and coupons in linear and 2D barcode font standards. Corporate barcode software provides inbuilt email facility which allows users to send generated barcode tags at specified email address.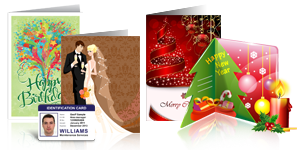 Card Maker Software allows you to design and print product labels, birthday cards, greeting cards, ID badges, flyers, asset tags, business cards and other types of cards and labels. Card maker program provides different designing objects (Pencil, line text, ellipse etc) to create cards for various occasions.
We provide different Card maker software : ¬